The River Club
A historic full-service private lifestyle Country Club Founded in 1917, The River Club is a thriving gathering place that you will be proud to call home. Located along the Boise River in Idaho's verdant Treasure Valley, The River Club is one of the area's most family-friendly, full-service private clubs. Featuring a spectacular championship golf course as well as superb tennis, pickleball, and Bocce ball courts, swim amenities, fitness facility and a newly renovated club house. The club helps Members forge lasting friendships and strengthen family bonds through a year-long calendar of golf and social events designed to engage every member of the family.
Other Information
Stay up to date on the Save Plantation Coalition and their partnership with The River Club and our future plans.


This site will be the location for all items related to the application and its processing so the public can view the information.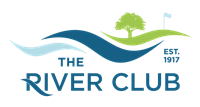 Interview with the Owner
Mark Johnson, a longtime Member of the Club and resident of the community, asked Will Gustafson, Owner of The River Club, to sit down and discuss some questions that have come up recently with regard to the planned development and the future of The River Club. Click the link below to read through Mark and Will's discussion
http://saveplantation.com/interview-with-will-gustafson-dec-20th-addresses-concerns-from-neighbors-on-the-proposed-development/